Curate International Collection's Team
Edda began representing European fashion brands in the US market in 2006 - transitioning from a career in Architecture. Her passion for art, architecture, traveling and the outdoors is evident immediately when meeting her. With a network of relationships throughout the industry, she strives for a supportive and personable atmosphere at Curate International Collections. When the New York fashion trade show Atelier Designer closed in 2017, Edda decided, together with her then-partner, to create a new fashion trade show (Curate) that blends quality with exceptional design; a trade show where designers are hand-picked and showcased in a gallery-like space.
Anna has been working with Curate since it's inception and officially joined Curate in a fulltime capacity at the start of 2019. Since, she has worked tirelessly to grow and develop the show - with a focus on event structure, organization, branding and communications. Anna works closely together with Edda on the vision for Curate and is making sure that vision is well represented in the physical execution of the event. Anna's background is in marketing, photography and design and personally she has a zest for fashion, design, art, the outdoors and traveling. Her attention to detail and passion for all things fashion bring a fabulous momentum and forward-thinking energy to Curate.
As a stylist and fashion designer herself, Carolyn is knees deep in the fashion world and loves every aspect of it! She is overseeing day-to-day operations, making sure that every edition of Curate runs smoothly. Many of you know her already from our February show and we look forward to having her for seasons to come. Ever eager and always ready to help, she is your go-to girl for anything and everything you may need at the upcoming show!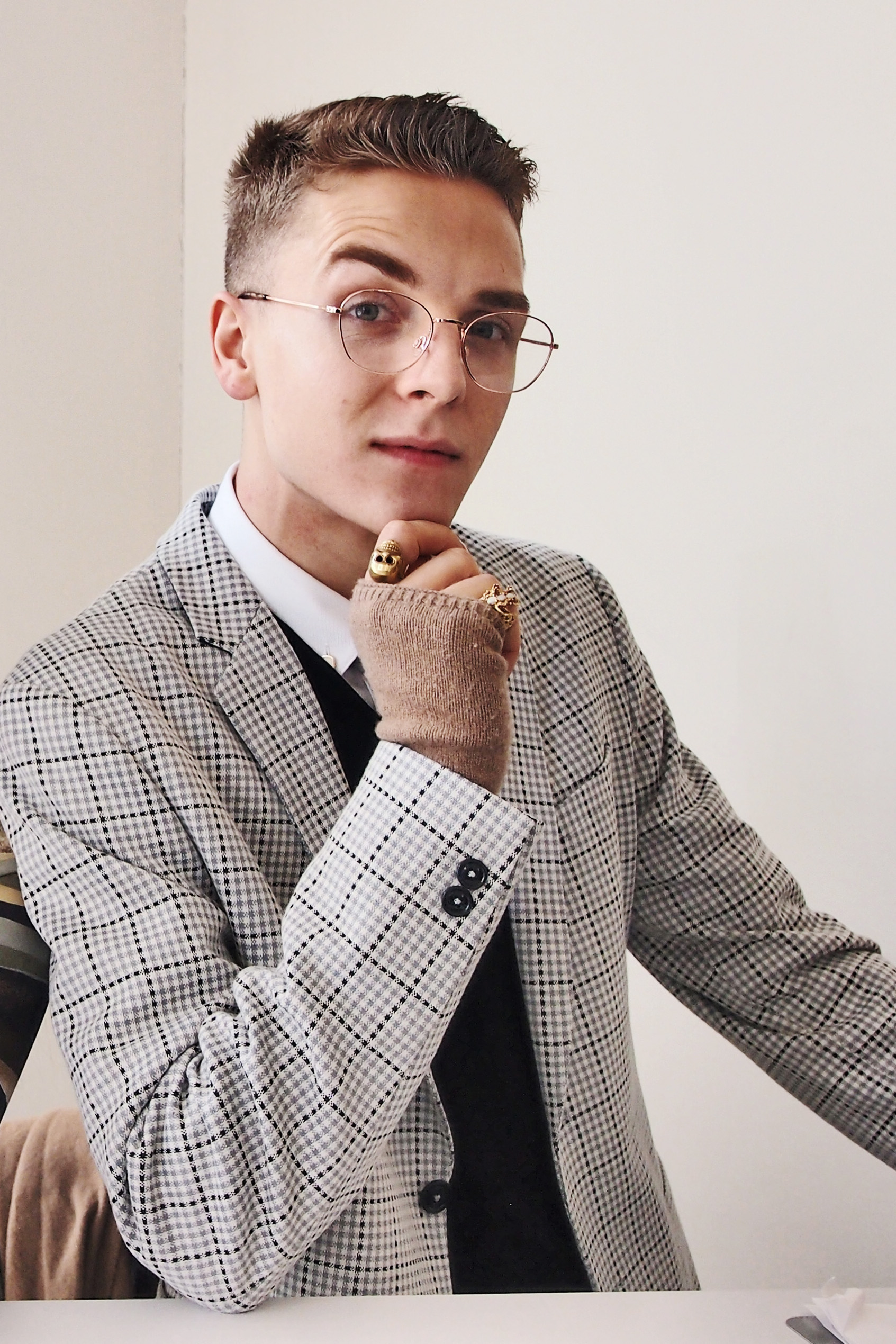 Shepherd joined us last year and is our receptionist host and budding fashionista. At our September show, he will be checking you in on the 4th floor, and will be happy to help you wherever he can. He is an artist himself, focusing primarily on painting, poetry, and design. He lives in Brooklyn with his adorable 1-year-old daughter.
Using only the finest ingredients and drawing on decades of experience as a designer, Shari has channeled her creativity into creating fresh and thoughtfully presented foods. Since the first edition of Curate, Shari and her team at Indigo Jones Eats has been providing our exhibitors and buyers with breakfast, lunch, afternoon sweets and hors d'oeuvres, and looks forward to cooking for our September show! https://www.indigojoneseats.com